Mini Maton Acoustic Guitar
The Maton Guitar Company is a family owned Australian company founded by Bill May, a Melbourne-born jazz musician and woodwork teacher.
They have been making high-quality guitars and accessories for more than half a century now.
The Mini Maton is one of the well-loved series patronized by musicians and collectors. The new Mini Maton is a small bodied guitar with a giant voice. It truly is smaller than a standard dreadnought guitar, but it truly goes beyond its size in terms of conveying great sound.  Size doesn't matter after all.
This book from Amazon can also be a great memento.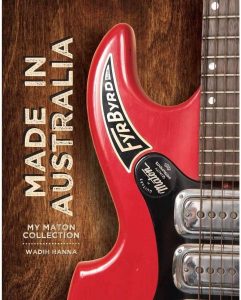 Browse prices for New & Used Mini Maton Guitars below.