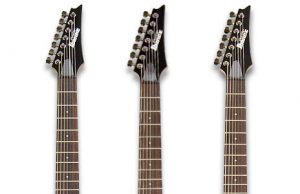 Ibanez are a world renowned manufacturer of Acoustic, Electric & Bass guitars, and are well known for making quality guitars to a standard that can be relied upon.
From humble beginnings this company has become a world leader in mass production of guitars.
From your basic nylon string Acoustic Guitar, to professionally made electric guitars, you really can't go wrong with a Ibanez Guitar.
There is a great range of Ibanez Guitars to choose from, so have a good look around and make sure you know what you're after.
Browse prices for Ibanez Guitars below. Simply click on an item for more information…